Introducing Meghan Lowery
 Instructor & Training Advisor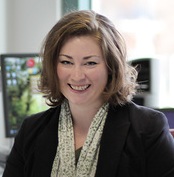 Meghan R. Lowery, Ph.D. is an organizational psychologist and adjunct professor and enjoys leveraging her knowledge of how adults learn to the firearms classroom.
Professionally, she works for a Fortune 500 company helping to address organizational issues with data based solutions.
Meghan is relatively new to firearms; however, she transformed her knowledge and skills in one year (August 2016-August 2017) from having never touched a firearm to competently handling, buying, operating, carrying, competing with, and teaching others about rifles, shotguns, and handguns.  Her passion is about creating an open, inviting learning environment for others to move from "zero" to "armed" (if that is the right decision for them) and is exhilarating and indefatigable.