Introducing Guy Relford
Instructor & Training Advisor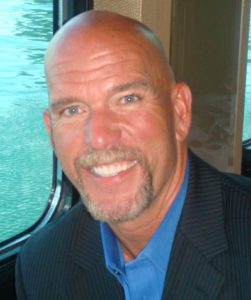 Guy A. Relford is the owner and chief instructor at Tactical Firearms Training, LLC in Indianapolis.  He is certified by the National Rifle Association to teach Home Firearms Safety, Basic Pistol, Basic Shotgun, Personal Protection in the Home and Personal Protection Outside the Home.   He is also a NRA-certified Chief Range Safety Officer.  His courses also include "Comprehensive Indiana Gun Law" (8 hours) and "Essentials of Indiana Gun Law," (3 hours) which cover critical legal issues affecting the Indiana gun owners.
Relford is an attorney with over 30 years of experience.  His legal practice is devoted exclusively to firearms-related legal issues including the justifiable use of deadly force in self-defense.  He regularly teaches Continuing Legal Education courses to other Indiana attorneys on gun-related legal issues, including "Taking Aim:  An Introduction to Indiana Firearms Law" and "Indiana Law Update:  Firearms Law."
Relford is the author of "Gun Safety & Cleaning for Dummies," (Wiley & Sons Publications, 2012).  He also hosts a weekly radio show on WIBC in Indianapolis (www.wibc.com and 93.1 FM), entitled "The Gun Guy with Guy Relford," airing Saturdays from 5:00 to 7:00 pm.
Guy
—————-
Guy A. Relford President and Chief Instructor, Tactical Firearms Training, LLC
Host of "The Gun Guy with Guy Relford" on WIBC 93.1 FM
(Saturdays, 5:00-7:00 pm)